The University Center offers one of Santa Barbara's most modern conference facilities in a picturesque and relaxing environment. Located just a stone's throw from the ocean on the UC Santa Barbara campus, the University Center is the perfect setting for your next conference, meeting, or special event. The venue features a variety of indoor and outdoor event space. We can provide for large or small groups and our in-house UCen Catering Service offers a wide variety of selection for any occasion. Call now to check availability or to book your next event!
House Packages are provided when you reserve Corwin Pavilion or any of the UCen's seven meeting rooms. These House Packages offer basic yet essential equipment that make any event a success. Other audio visual equipment and conference supplies are available for a nominal fee.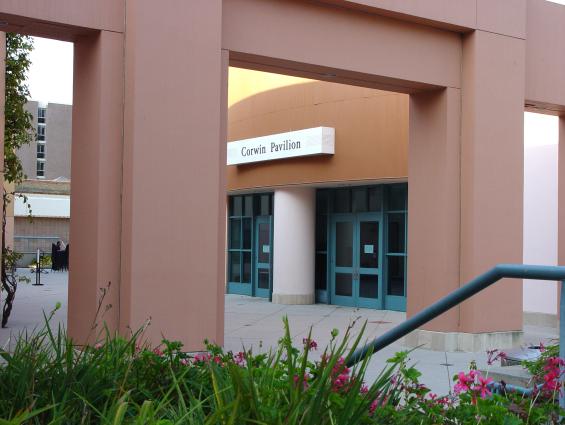 Corwin Pavilion
Overlooking UCSB's beautiful Lagoon and within feet of the Pacific Ocean, Corwin Pavilion is one of the largest and most versatile facilities on campus. It is the ideal venue for any conference, lecture, banquet or vendor fair due to its size and flexibility. With almost 6,000 square feet of open meeting space, Corwin accommodates various set-up styles and a soundproof divider that allows for simultaneous sessions. Just outside the door is Lagoon Plaza and a convenient location for receptions or banquets with a stunning view of UCSB Lagoon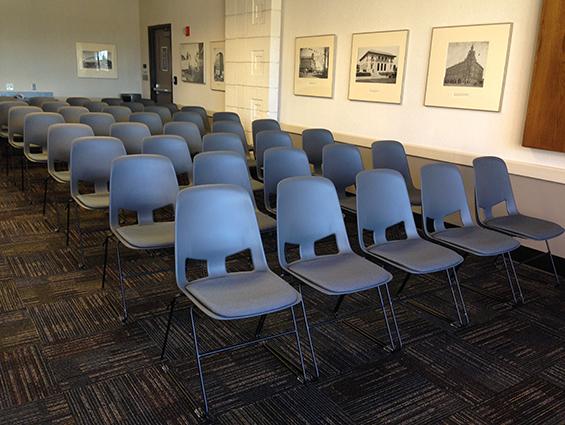 Meeting Rooms
The UCen's seven meeting rooms can be reserved individually for a single meeting or altogether for breakout rooms as part of a larger conference. Most rooms have stunning views of the UCSB Lagoon and many are decorated with photos depicting the history of Santa Barbara.